What we offer
Graphic Design Services
We understand that our clients don't have the time or desire to deal with a graphic designer and printer separately. We offer graphic design and print services combined for all our clients.
Our focus is to allow you to deal with us on a personal level to seamlessly get all your graphic design and print needs met in a timely manner.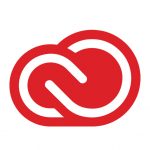 GRAPHIC DESIGN
At Printing by Tank – Design Print Canberra we produce all our design work with the Adobe Suite. Our staff possess excellent skills working with Adobe Photoshop, Adobe Illustrator, Adobe InDesign and Adobe Acrobat.
We understand that you may not always have access or proficiency with the Adobe Suite. We also have excellent skills working with Microsoft Office. We are able to modify, edit and produce prints for you based on your work created in Microsoft Work, Microsoft Publisher, Microsoft Excell and Microsoft Powerpoint.
These are some of the Graphic Design services we offer – not limited to the following:
– Edit existing art work (update business card art for new staff, modify artwork to print ready or online output)
– Advice or critiques on artwork updates based on over 10 years industry experience
– Create or format artwork so that it is print ready or set up for online use
– Digitalisation of logo or artwork concepts
– Logo and corporate identity modifications, revamps and additions
– Setup of booklets, brochures, flyers, magazines, menus and a huge range of advertising products
– Design and set up signs, banners, decals, stickers and similar other options
– T-shirt and fabric print setup
– Thesis layout editing and formatting
– Document layout formatting to meet government or corporate guidelines
– Photo editing and manipulation
– Data merge services: names, addresses, sequential numbering, certificates, nametages and more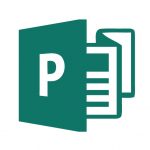 PORTFOLIO
Please visit our portfolio to view a range of the products we have designed and helped our clients produce.