What we offer
Corporate Printing Services
We believe that every business is different and has different needs. We work hard to deliver that personal touch required to supplying a diverse range of products and services to our clientele. We strive to bring a balanced assortment of creative skills, thoughts, and ideas to the table in every project allowing us to deliver you with your every printing needs for your company whether small or large.
CORPORATE DIGITAL PRINT AND OFFSET PRINTING SERVICES
Printing by Tank – Design Print Canberra offer a complete range in printing products for every business regardless of size or industry. We are your one stop shop to design and produce all the printing needs of your company. If you are after a product and can't find the information listed directly, contact us right away to discuss your corporate needs so that we can customise our services to meet your requirements.
The services we offer for business and corporate entities are – but not limited to:
– Business cards: celloglazed business cards, spot UV business cards, rounded corners, heavyweight business cards, coated business cards, foil business cards
– Stationery: letter heads, 'with compliments' slips, note pads, envelopes (with or without windows in DL, C6, C5, C4 to suit letters, postcards, A6, A5, and A4 documents and greeting cards)
– Advertising Materials: Flyers, leaflets and pamphlets (A6, DL – bi-fold DL and tri-fold DL, A5, A4)
– Posters: A huge range of paper stock options (A4, A3, A2, A1, A0, B1, B0 and custom)
– Documents: Booklets, magazines, programs, books (A5, A4, B5 and custom sizes available)
– Quotations and Sales: Quote books, docket books, receipt books and NCR books
– Magnetic products: business card size magnets, postcard size magnets, DL size magnets, custom magnets, custom shape magnets, custom size magnets, vehicle magnets
– Data merge document printing: Name tags, name and address labels, certificates, invitations, personalised letters and advertising for mail distribution
– Custom cartons and packaging: Boxes and cartons with logos and business information, custom made packaging products
– Stickers and labels: custom stickers, labels, address labels, decals, vinyls
– Binding and finishing: hole punched prints, batched and stapled prints, document batching, tab separated prints, ring binding, comb binding, plastic loop binding, perfect binding (PUR, EVA and hardcover)
– T-shirt and Fabric printing: T-shirts, business shirts, hi-vis, vests, caps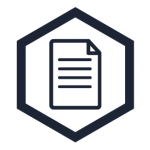 PORTFOLIO
Please visit our portfolio to view a range of the products that have been produced for many of our different corporate clientele across a wide range of industries.